Gallery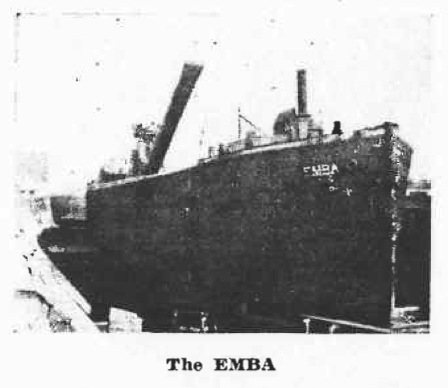 Historic image of the E.M.B.A. shortly after her purchase by the Milwaukee Electric Railway & Light Company (Rail & Wire Magazine 1923).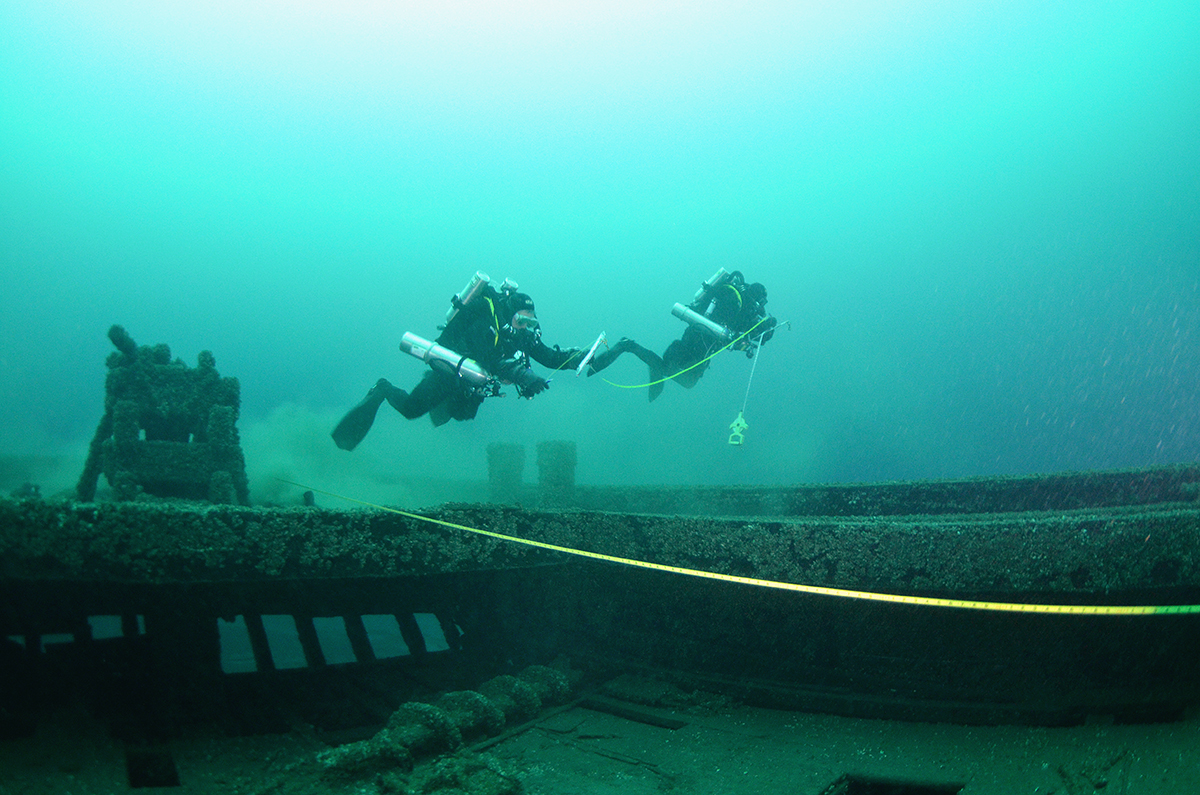 Divers swim over a baseline during the survey of the E.M.B.A.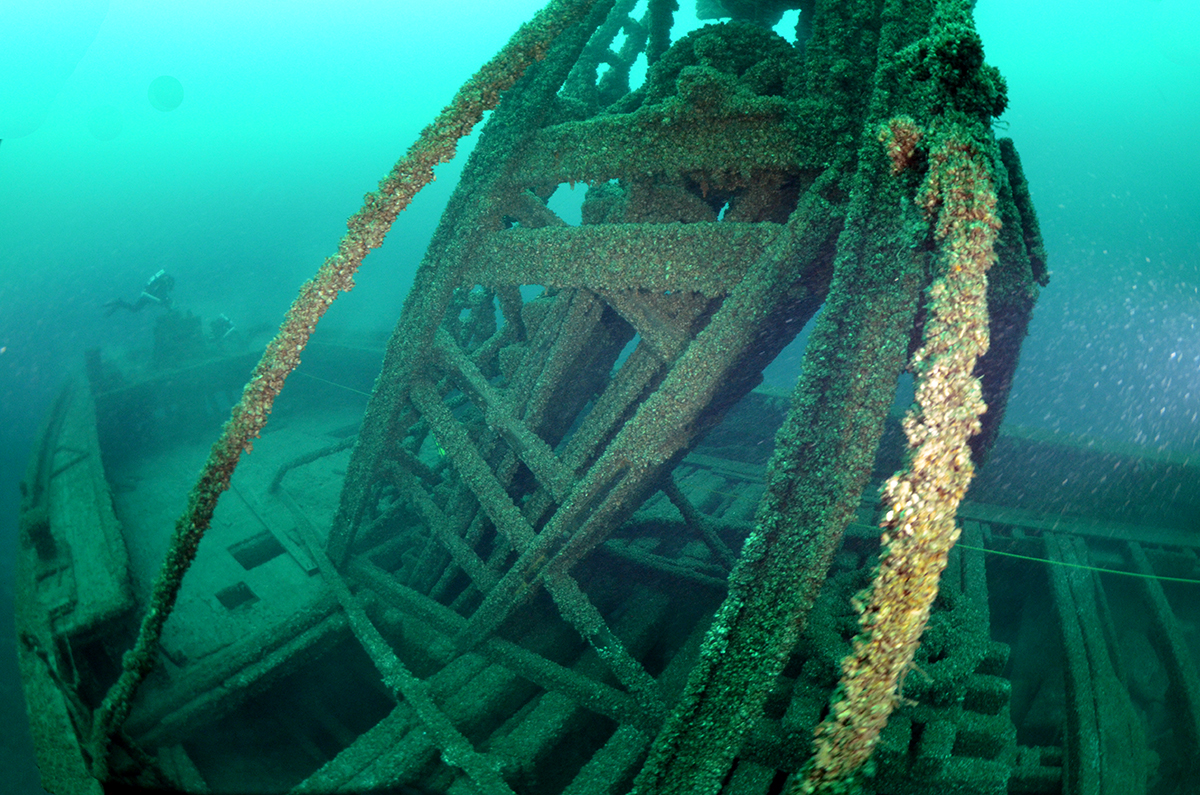 E.M.B.A.'s self-unloading mechanism.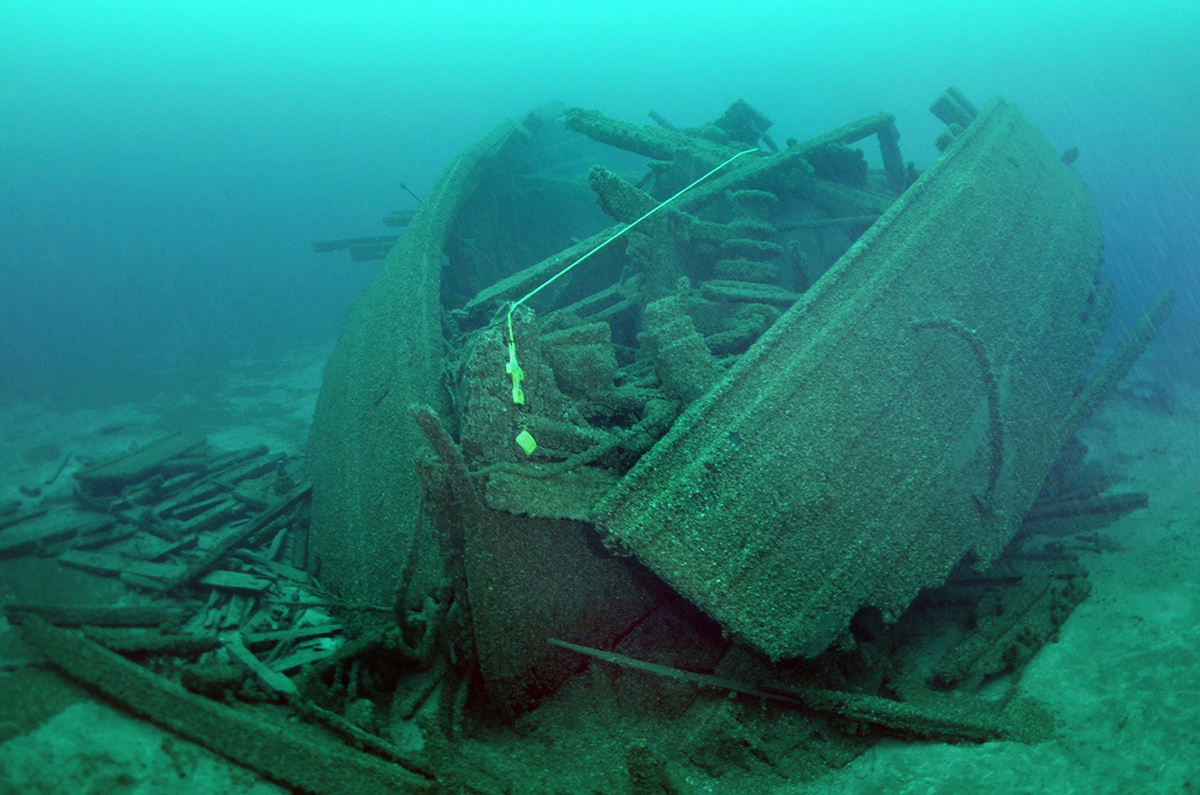 Bow of E.M.B.A. collapsed when it struck the bottom upon sinking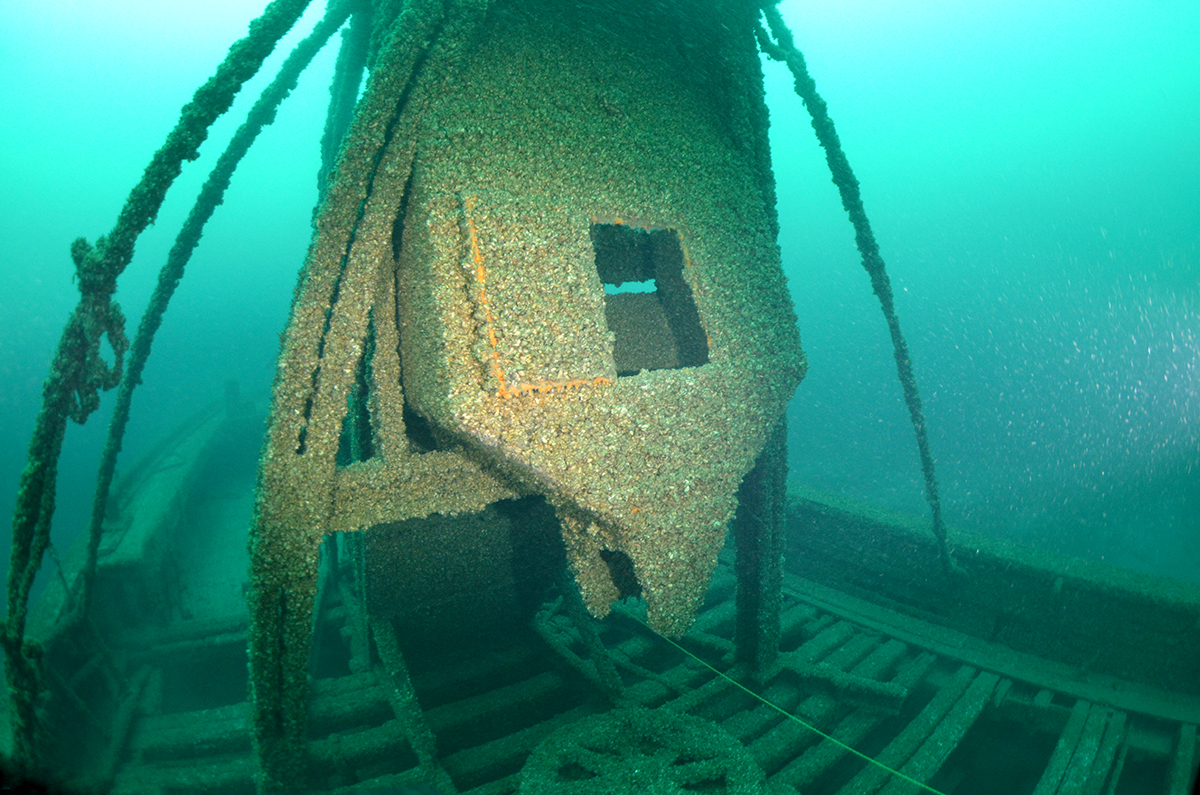 Hopper and Self-Unloading equipment

Photo mosaic of E.M.B.A. Note diver off port side bow.