Gallery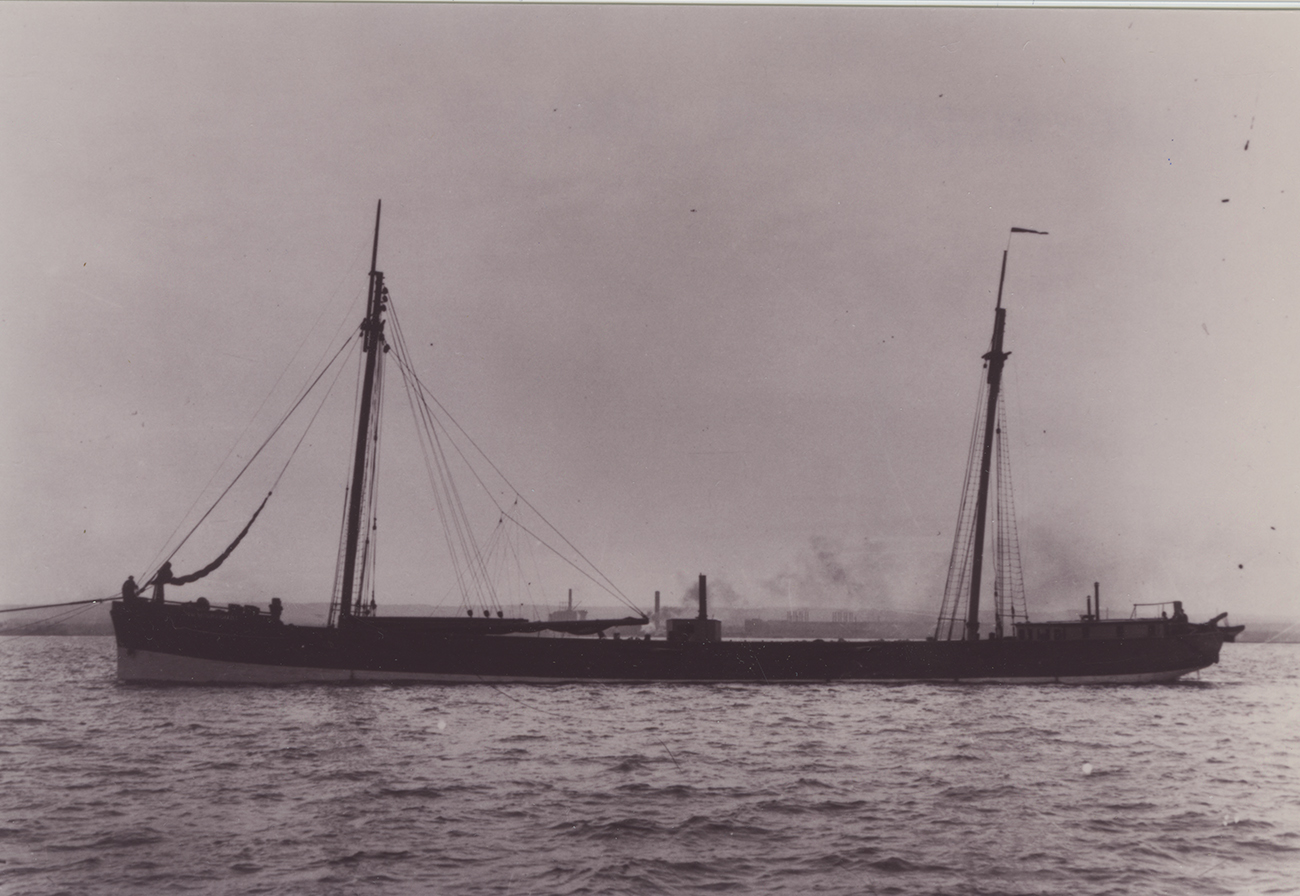 Historic image of schooner-barge William McGregor circa 1904.

Historic image of the schooner-barge equipped with self-unloading equipment and renamed Transfer in the Milwaukee River in front of the commonwealth power plant, circa 1916.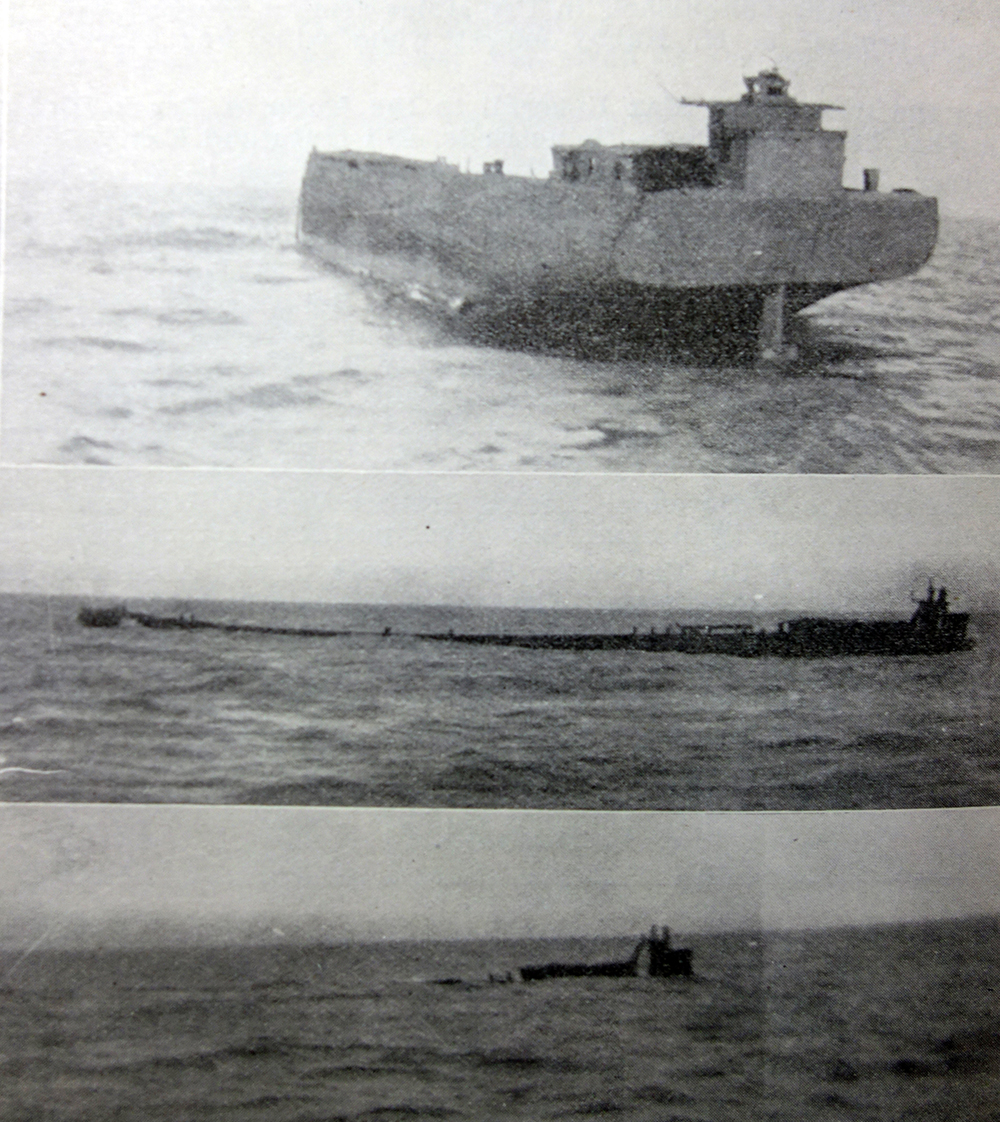 Historic images showing Transfer sinking outside of Milwaukee, December 1923. Published in the company bulletin Rail & Wire.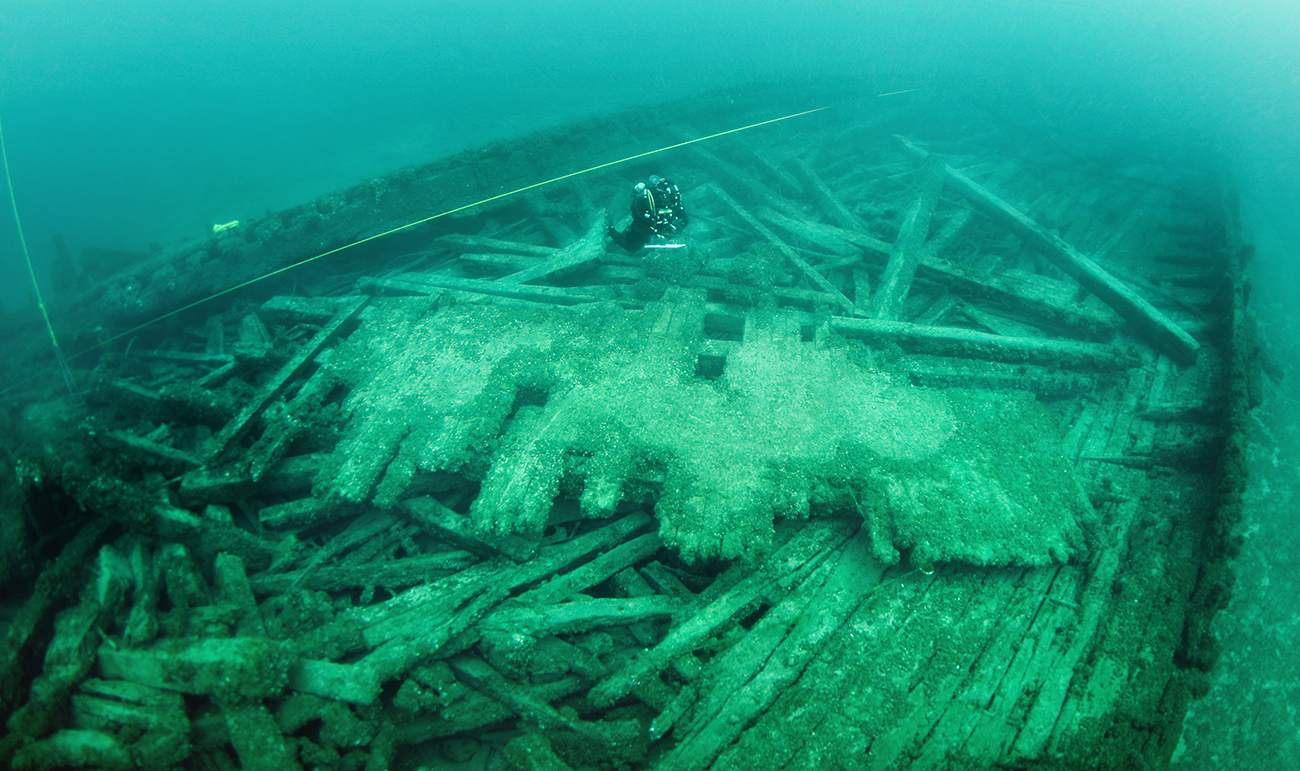 Diver swimming over the shipwreck site. stern looking forward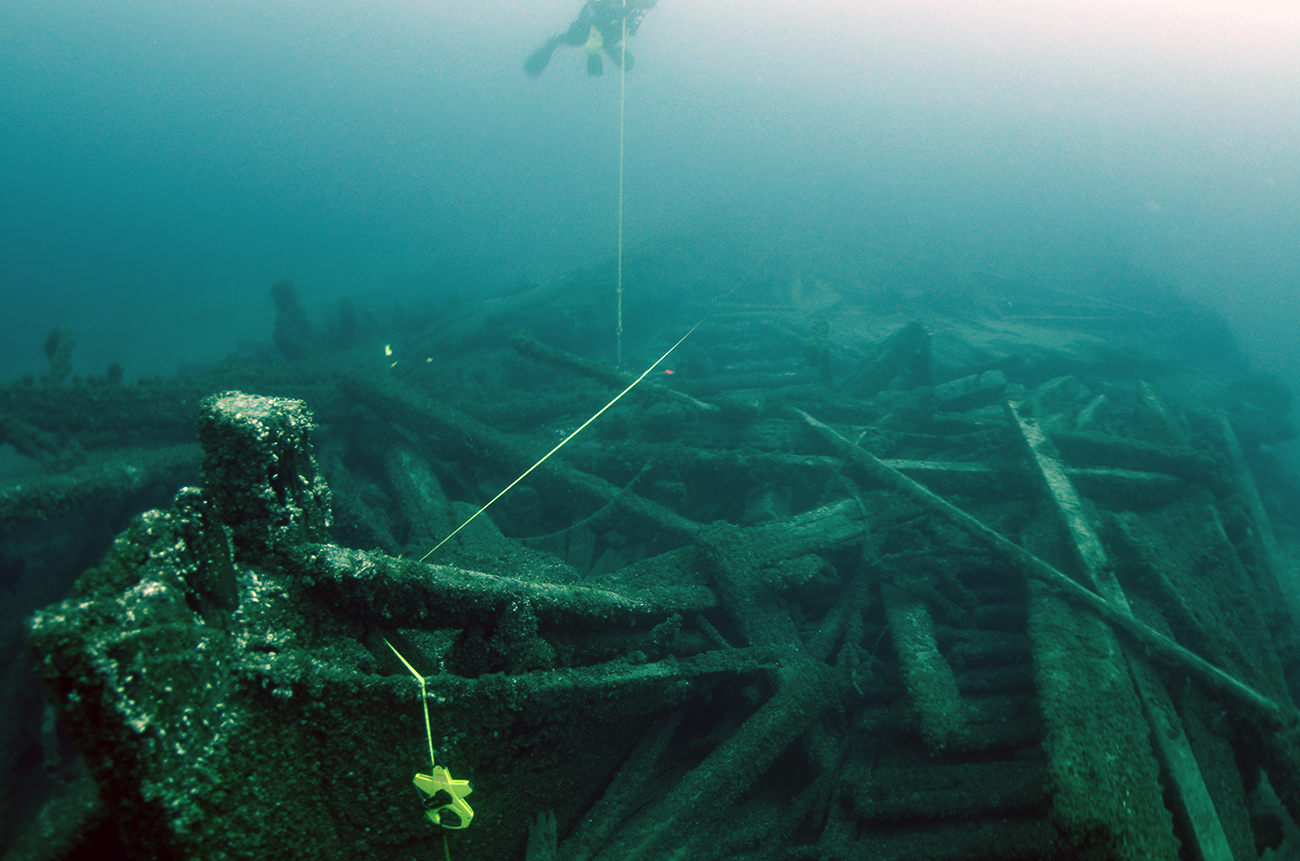 The stern of the shipwreck looking forward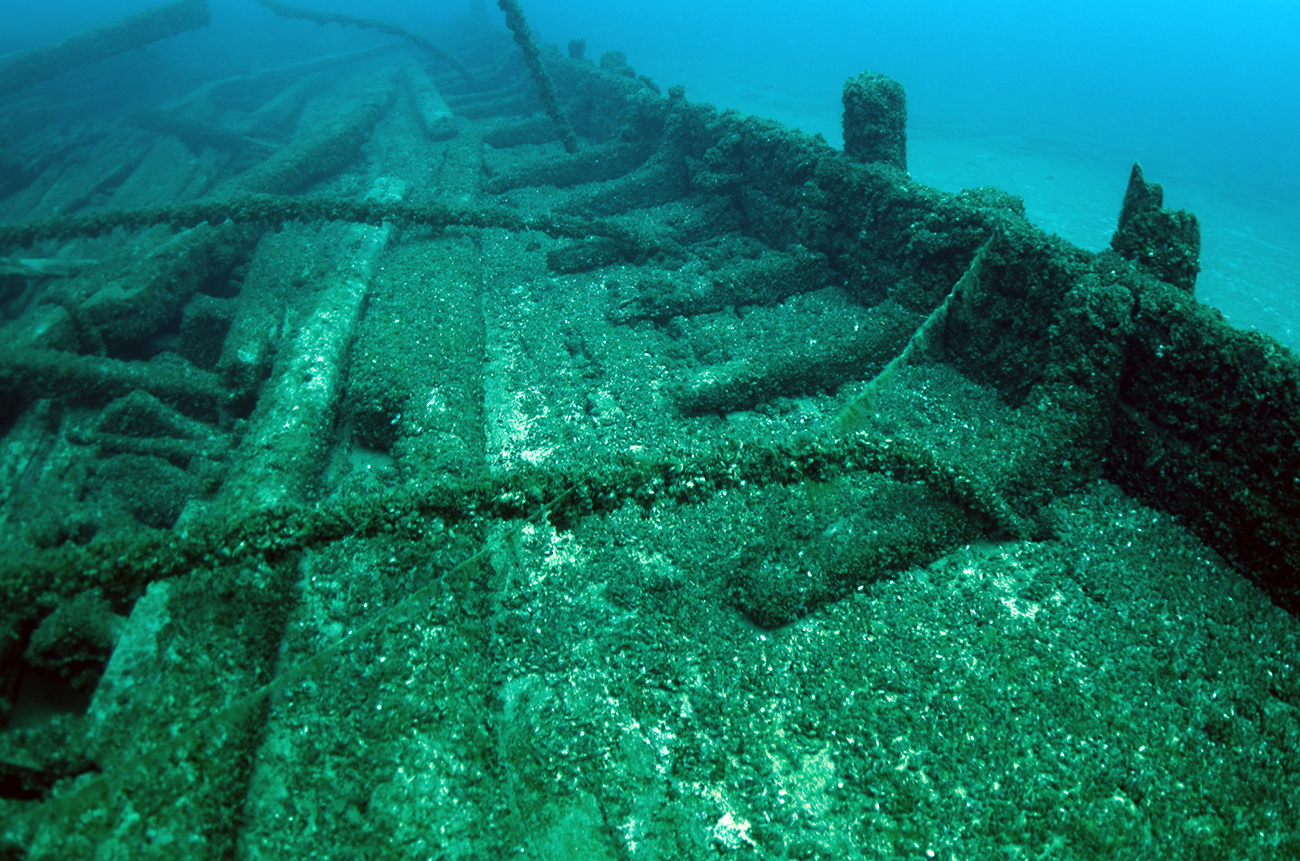 Knees along the starboard side of the shipwreck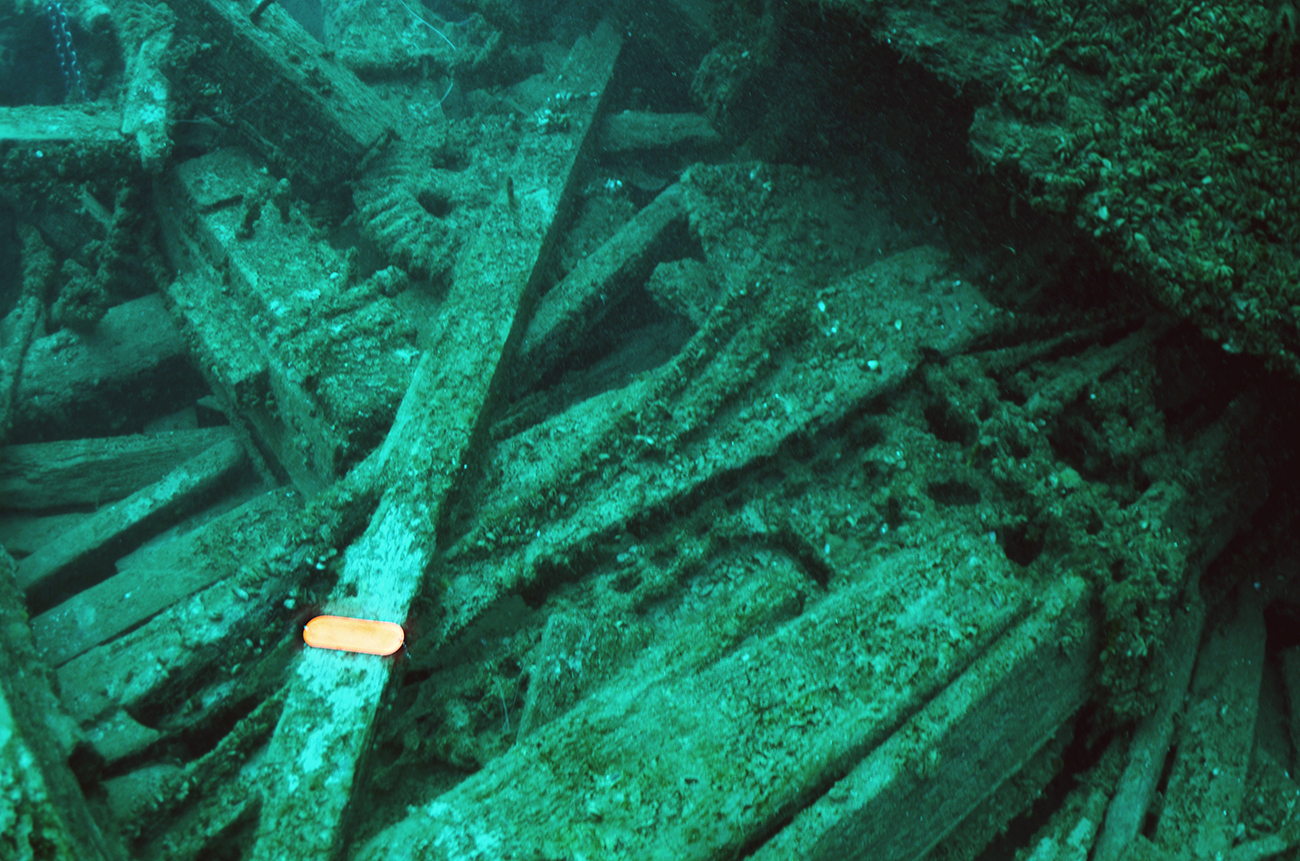 Image of roller chain and gears that were associated with the self-unloading machinery.